New Living
creating a more loving world to help us through to a Golden Age
Inauguration of The Centre for New Living Ascension NOW - the essay New Living TV Videos
Archived writings Contact us Links Seminars Press Coverage
Message from the founder of New Living, Philip Snow
"The purpose of New Living is to help create a more loving world by helping people express and enjoy more love in their lives. This, I feel, will help to raise us all to a higher level at which our lives will have more harmony, more peace and more love among everyone.
For many people, the easiest way to express and enjoy more love is to open their heart and show the love which is naturally there.
So I ask you to view this video, enjoy the scenes of nature and listen to the music. Your heart will surely open and your love will radiate more strongly through you."
The photos were taken in some of the beautiful National Parks in the U.S.A., including Grand Tetons with its mountain range, Yellowstone with its wildlife, Yosemite where the many waterfalls were in full flood while we were there, Grand Canyon with its vistas, and others. The photos were taken by myself and Rick Mutton, music by Rick Mutton.
The music in the slideshow received the following review
"Hi Philip,
Just a note to let you and Rick know that I have had a chance to use Rick's composition for my (massage therapy) clients. It is pure magic in that it affects the heart chakra which brings not only peace and relaxation but assists in healing the heart at a deeper level. The heart center responds without fear, struggle and resistance and begins to open to the safe and warm vibrations of this composition. Last week I had my massage therapist use it while I was getting my massage and so I know how it works from both sides.
Needless to say, I am very excited about the healing properties of Rick's music.
Once again, Thank You for your gift of unconditional love."
Pat McDonald
What's New at New Living
The New Living TV videos are the 'what's new' since I wrote the 'Ascension NOW' essay in 2006. The most recent videos are radio interviews in which I discussed what I believed really happened on December 21st 2012, the date which the press and media called "the end of the world" date. It is, to my mind, the marker date for the beginning of New Living in the Golden Age which I have been working towards for all of us to understand and enjoy.
Here's a video I made in 2010 during the time when it wasn't at all clear what might happen in 2012:
Click here to view 'Quantum Leap 2012 - Two Things to Know'
Principal: Philip Snow
The purpose of New Living is 'To create a more loving world to help us through to a Golden Age'. This will be achieved through dissemination, discussion and reconciliation of a range of cosmologies, religions, philosophies and disciplines seeking to reveal the true nature of life and the true history of humanity. Part of this will involve looking at the darker side of humanity and even the extraterrestrial presence on our planet since pre-historical times. We need to discover who we really are, and why things are the way they are today. New Living will also discuss the coming of the New Era, or new creation, and help to guide people in very practical ways through the transition which is occurring now and likely to last until 2012, and then.....
I invite you to read my essay 'Ascension NOW' which I wrote in 2006. The essay is semi-autobiographical and is intended to introduce readers to my perspective on the 'coming of the New Era' derived either from my own personal experience or from many different sources which I believe to be credible; it also offers the beginnings of practical strategies for anticipating the changes and transitions which I believe lie ahead. N.B. on other pages of this website you may find my earlier thoughts, understandings and writings which I no longer agree with; I have left them there to show that there has been a process towards my greater understanding, and the process will continue - necessarily - as events and new sources of knowledge emerge.
N.B. New Living is not-for-profit. As far as possible, no money will be charged for anything done by New Living; as far as I am concerned, money should not exist - all should be given, or shared. As of 25th August 2010 there is a store under construction (as an Amazon Associate) which hopefully may help to cover some of my internet server costs.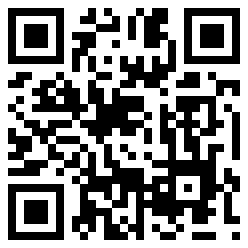 Scan the image above with your Smartphone to view this website on your phone.